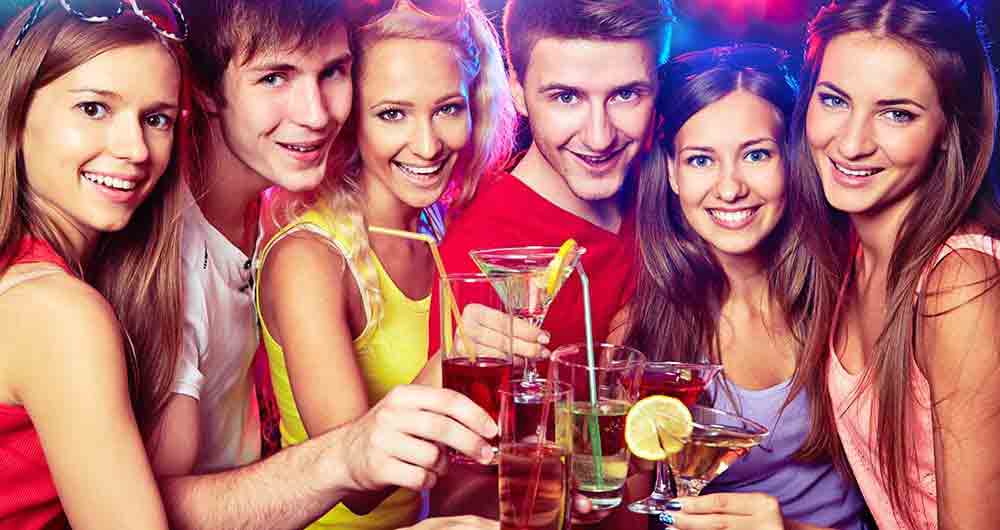 Dubai is an all-around the year tourist destination, but the festivities and celebrations during the festive season are something unique and hard to witness in any other part of the world. Come this festive season of Christmas, and then the New Year's Eve, and finally the DSF, Dubai will have several millions of tourists and visitors entering the land of Dubai. With an ideal weather, unparalleled experiences, unmatched tour packages, unlimited shopping variety, and a picture-perfect ambiance and surroundings. Be assured that your extended Christmas break in the UAE will be an unforgettable experience. Although Dubai is an Islamic state, more than 60% of its population being immigrants, the culture of Dubai is very diverse. Festivals like Christmas and New Year comes with great pomp, glitz, and glamor. Lighted Christmas trees decorate the shopping malls, hotels, and even streets. Restaurants and bars offer massive discounts to make sure that your holiday period merely is unrivaled. Boozy and scrumptious Christmas breakfasts; delightful champagne brunches are easily spotted in every other corner of Dubai. The New Year celebrations kick start with grand fireworks that illuminate the Dubai skyline that is unmatched to any other part of the world. Several tourists and visitors come over to Dubai just to witness these world-famous fireworks on New Year's Eve. The fascinating fireworks lit the city skyline at the iconic Burj Khalifa, Burj Al Arab, Palm Jumeirah, and Jumeirah Beach. DJs warm the crowds with modern tunes and take control of the dance floor. There may be dress codes and a menu with the New Year countdown parties. The celebrations go on until wee hours in the morning. One thing is for sure; no pockets expenses are likely to be spared when it comes to these parties or celebrations.
Also Read: 48 Hours Layover in Dubai 
Dubai tops the shopping chart destinations when it comes to Christmas shopping weekend away. Dubai extravagant lifestyle, modern architecture, world-class malls, an endless variety of apparels, accessories, electronics, and other things related to fashion and entertainment on offer, Dubai has soon become the new epitomized destination of the world. There would be
Private  Dhow charter
special tour packages and discounted flight tickets available during this festive season due to the intense demand of traveling to Dubai. Along with the Christmas and New Year celebrations, Dubai would host the annual Dubai Shopping Festival (DSF 2018) in December 2017 that comes with loads of deals, discounts, promotions, and unlimited fun and entertainment. If you book your package early, you give yourself the best chance to lay your hands on the best price on offer and fascinating discounts. Undoubtedly a shopper's paradise, kids Disneyland, food fiesta for the foodies, an art lover's horizon, and the grandest cosmopolitan cultural mix. The DSF runs for over a month; there are several shopping malls, general retail stores, markets, and entertainment venues participating in the DSF. They not only surprise you with the variety on display, but also the prices on offer. Not only that, you get to participate in competitions, prizes, and raffles lucky draw to carry back home equivalent or more gold & jewelry, electronics, vehicles, souvenirs, and much more. An excellent opportunity to place your hands on multiple offers running on fashion, electronics, textiles, carpets, spices, furniture, toys, vehicles, jewelry, and dining. You can also grab and taste delicious, diverse multi-cuisines housed under one roof in the Global Village, one of the critical components of the DSF. The amusement parks and entertainment venues also give you jaw-dropping discounts and offer during this period. Some global artists and bands perform live concerts and shows at various places during this extravaganza. Get ready to participate in one of the biggest shopping extravaganzas on the planet in the next couple of months. You will probably never see the City of Gold being lit all over in a fabulous festive mood, with cheerful and vibrant festivity vibes all over the Dubai city. Dubai tourism is going a step forward with this month-long festival, as it welcomes enthusiastic shoppers and visitors from across the globe. There is an excitement booming among the people as they are preparing to be part of this colorful festival. Witness Dubai never like before in this festive season. The DSF has something in store across all age groups and matches all tastes from different parts of the world. The tourists and visitors would feel like these decorations and festivities are made exclusively for them. What are still you waiting for? Book your tour today and spend a fabulous holiday covering the best of Dubai. Talk to our travel experts today and enter the land of dreams and enlightenment.