Come a few weeks before February 14, 2016, many couples would be wondering what would be the perfect gift they can give to their respective valentines. So if you are in the same shoes, and are still wondering how to make it special for your valentine this Valentine's Day. We have something in the store for you, which could turn out to be one of the most cherished moments in your life. So whether you are planning to propose to someone or trying to spend some priceless moments with your loved one, the Dubai Dhow Cruise would be an ideal experience for you and your valentine this Valentine's Day.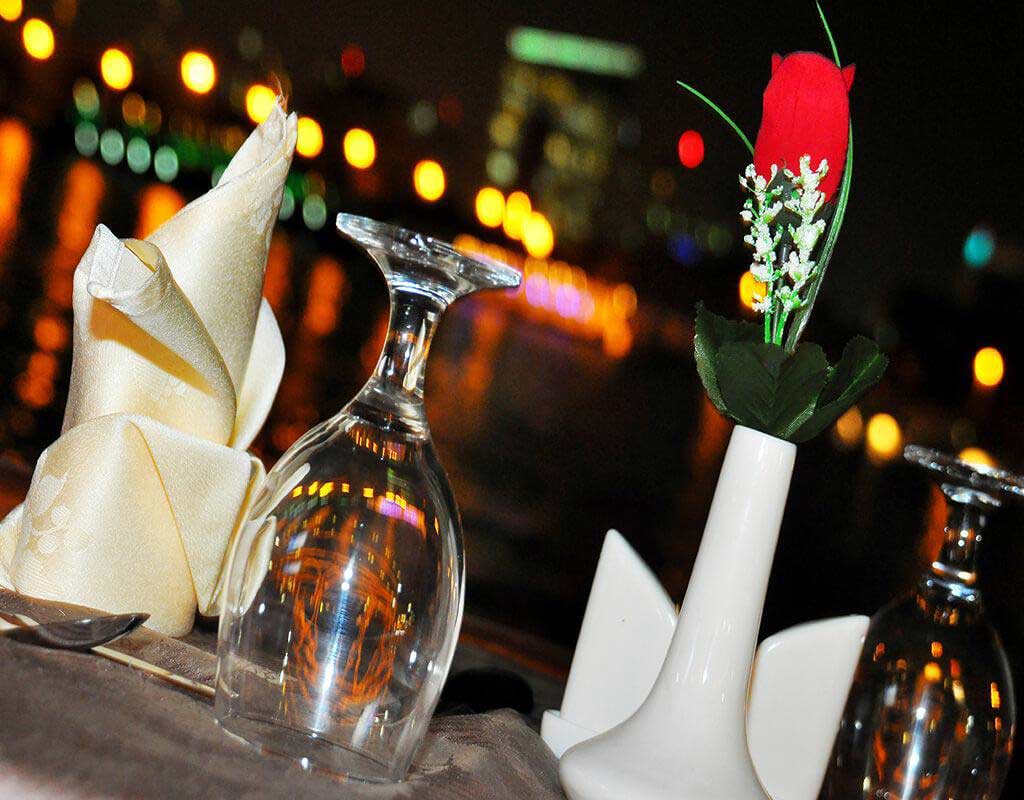 So if Dubai is on your cards to be destination this Valentine's day. You definitely cannot miss this wonderful experience of cruising down the Dubai shores. The illuminating lights accompanied with Tanoura dance shows and music along with a BBQ buffet dinner and a drink provide a perfect ambiance for romance. You can be very sure that your valentine would love this experience. The mesmerizing scenery of the creek will definitely raise some eyebrows. And this wonderful experience will take you to a new high when you would be dancing to the sweet melodies. Apart from that, the delicious BBQ dinner is definitely going to revitalize your taste buds. The refreshing breeze from the still waters just adds to the matchless experience you are bound to witness. There are several tour packages available with the price of each package varying as per the inclusions and amenities provided. But you can be sure that this would be a novel experience of spending Valentine's Day with your loved one.
Also Read:Romantic places to purpose in Dubai  
In general, every Dhow cruise should include:
Welcome drinks along with unlimited refreshments e.g. Juice, soft drinks, water, tea, and coffee.
BBQ dinner for both vegetarians and non-vegetarians.
An open-air upper deck and a fully air-conditioned lower deck
2 hour cruising on the Dubai Dhow Cruise
Washroom and green room facilities for both men and women
Smoking facilities on the upper deck
Medical emergencies kit, fire safety, and life jackets
Some cruises even provide return transfers to/from any apartment/hotel in Dubai. The luxury cruises, which operate from Dubai and Abu Dhabi; provide all unique services to cater to both individualistic as well as group requirements. Every detail is taken care of the passenger so that they enjoy this wonderful experience with their loved ones. The Government for their safety standards approves the Dhow boats and insures the ones, which are operational. Some of these Dhow boats also have the license to sell alcoholic beverages on board.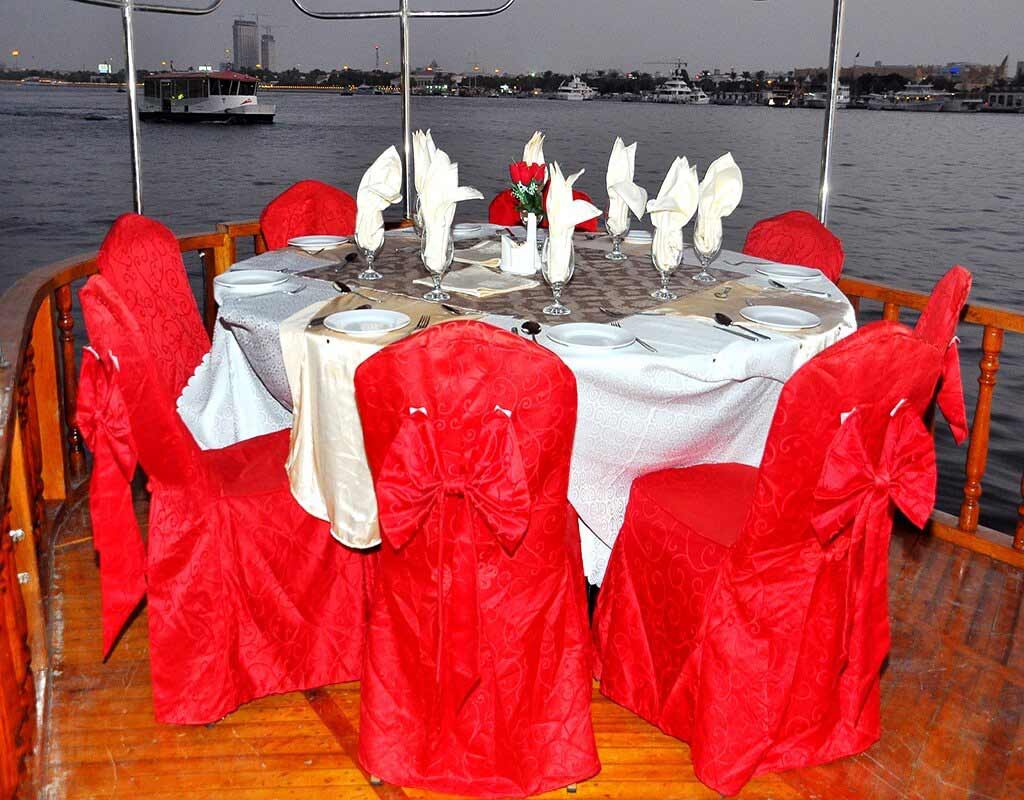 The dhow cruise is generally a three deck wooden boat. The upper deck has covered as well as open sections, and the middle decks are generally air-conditioned. The view from each deck is simply amazing and provides an unmatched experience to those who are onboard to spend their valentine's day in the perfect way. The dazzling wooden flooring combined with the wonderful woodwork on the Dhow provides an overwhelming experience. The wooden boat sailing in the still waters adds to the glimmer of the romantic environment. With your eyes set on your valentine, you are bound to enjoy this beautiful romantic cruise under the beautiful moonlight and the stars. The Dubai and the Arabic Gulf serves as a perfect backdrop to your romantic surrounding. You can feel the music in each other's hearts and with love in the air. The sound of still water flowing nearby adds a mesmerizing effect to ears. These priceless moments over a candlelit dinner with your valentine is a perfect photo capture moment with couples drowning in each other eyes. The environment is a perfect scenario for these romantic moments, and several couples are a part of this mini-celebration. You have several options to choose from with each boat offering different inclusions and the packages on offer differ based on their capacity. This provides a reposed and restful ambiance. The capacity of the boat varies from 40 to 220 people on the upper deck and 40 to 250 people on the main deck. The traditional wooden dhow size varies from 61 feet to 115 feet. The boat has facilities for a sit-down dinner as well as a cocktail reception for informal as well as for corporate gatherings.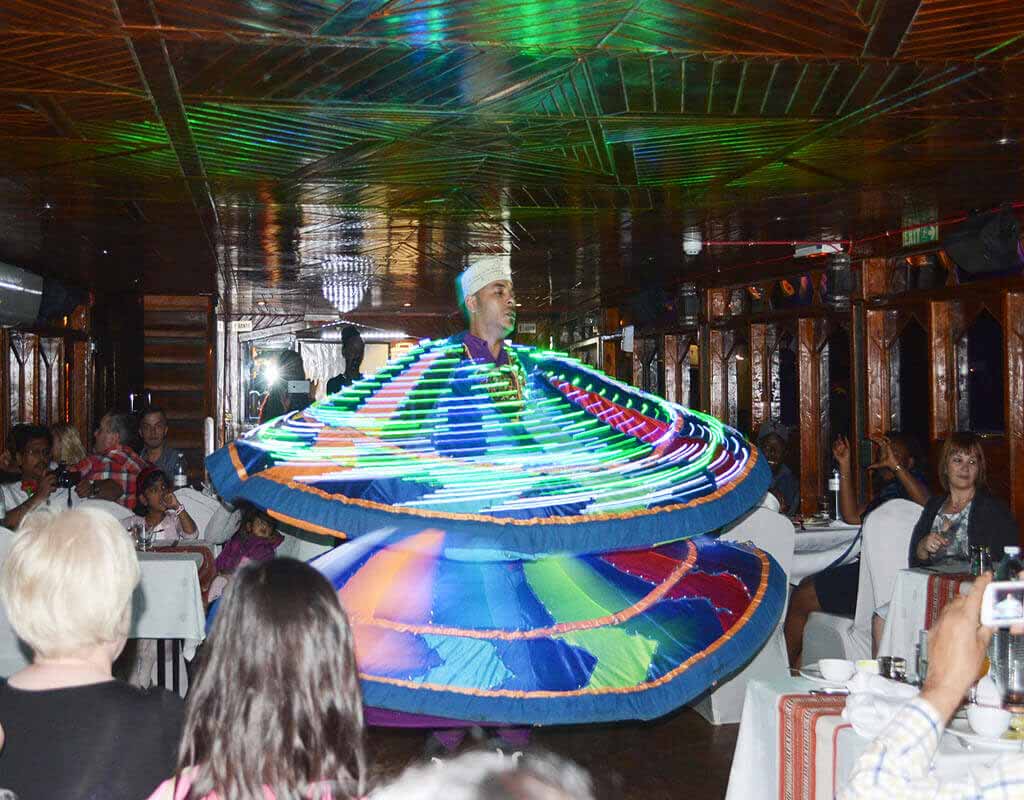 You can definitely savor the wonderful and delicious barbecue dinner. The kebabs and the grills are sure to entice your taste buds. You can revitalize and treat your senses with the wonderful offerings on the plate. The international buffet offers a wonderful Arab cuisine for both vegetarians and non-vegetarians. The elegant atmosphere provides you the perfect setting for you to enjoy your delicious buffet. The famous Egyptian dance, which includes the popular Tanoura dance and the entertaining horse dance, adds to the checklist of few memorable moments in your romantic journey. You are in for a treat as these traditional dances would definitely bring a smile on several faces, and couples would definitely love watching this unique experience.
Each Dhow adds a special flavor to your romantic memories. The entire journey spanning 2-3 hours gives you an amazing view of the two big commercial cities while moving on these waters. The background provides a fantastic scenic beauty and this would definitely be cherished for a long time. So you can just want to relax and be laid back to enjoy this wonderful romantic journey with your valentine. Such quiet romantic moments are very rare to be found in today busy lives. So, irrespective whether you want to savor the delicious barbecue dinner under the moonlight or enjoy some priceless moments with your valentine. So if you are looking for a perfect ambiance for your valentine, Dubai Dhow cruise should tick all the requirements to be your perfect destination this valentine.