Apart from being a choicely home for the immigrants worldwide, Dubai is also recognized as a top holiday destination for tourists all over the globe. The city is a sophisticated blend of the natural and artificial destinations that make it a prominent pick for the world tourists. So, what the city offers you? Well, it offers you ample; ranging from modern architectural splendor, jaw dropping scenery, luxurious hotels,
Cruise
  and heart throbbing activities. And if you think that this is all, then rise to reality; because the Emirati food is not to be missed at any cost. Let's take a virtual tour of the desert city that would give a fair idea for setting up an itinerary for a vacation in Dubai.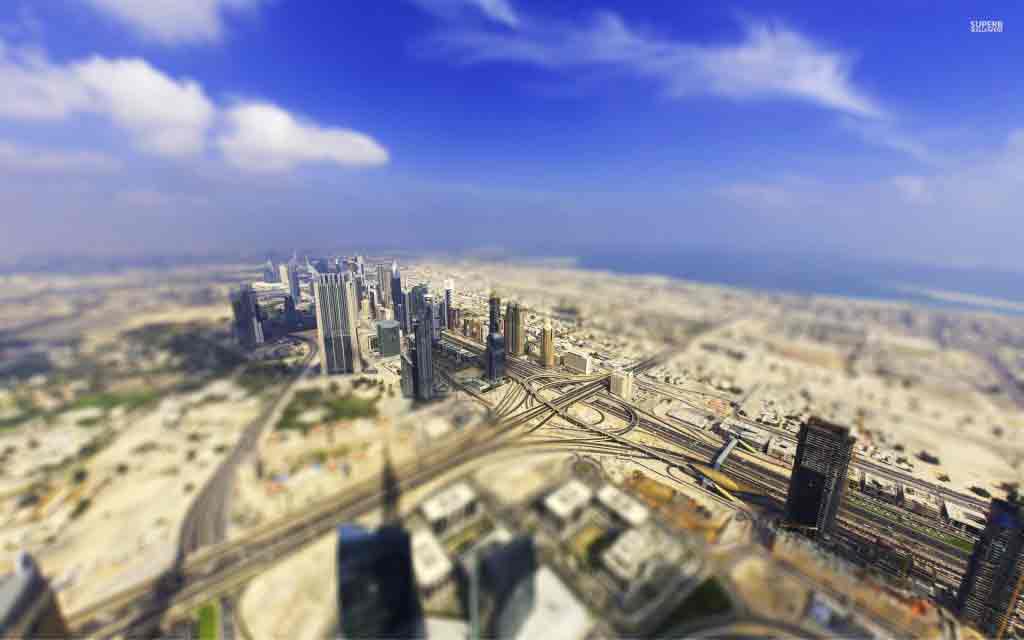 Dubai city is a modern city which is planned in all respects. There are several buildings, theme parks, malls, markets, hotels, resorts, and restaurants that make Dubai every traveler's choice; especially the ones who want to feel comfort and class simultaneously. With this information in hand, let's spot some of the most visited places in the bustling city of Dubai. These places have been shortlisted based on varied preferences of people such as visiting stylish locales to enjoying adventure and so on.
1.Desert Safari, Dubai
Dunes are like desert hills that captivate the senses. The tested way to enjoy these dunes is a 
desert safari Dubai
. The safari rides are conducted in different times of a day; each engaging into a unique experience. The scenic excellence, activities, Arab hospitality, dance, recreation, food, everything is irresistible.
2.The Burj Al Arab
It is the most talked about landmark in Dubai. So, the catch point of this marvel is, it is Dubai's only 7-star hotel, located on an artificial island. The gigantic building is pristine white during the day, complementing its backdrop of sea and sand, and post evening it showcases a rich range of colored lights. And the underwater restaurant is yet another reason which makes the hotel a must visit. Once you view this place, the very nature and beauty of this monument is sure to leave you awe struck. The amazing architectural wonder is spell bounding in more than one way. Once in Dubai, don't give this hotel a miss, or you will leave this city feeling lost of sorts.
3.Palm Jumeirah
Depicting the shape of a palm tree, Palm Jumeirah is a gorgeous archipelagos in the Gulf waters. It is the first of its kind man made islands and also houses the 5-star hotel "Atlantis the Palm." This is a hotel that consists of two towers, joined elegantly by an arched tower.
4.Burj Khalifa
If skyscrapers impress you, open your senses to this massive building, the tallest in Dubai, and rated as one of the tallest buildings in the world. It lends a spectacular observatory and presents stunning views of the city. This place is a must visit for the people who love beautiful monuments. Moreover, if you can afford to stay here, then this place is a wonder that can allow you to enjoy luxury at its best.
Around Dubai City
The city of Dubai unfolds a range of marvels before you that depict Dubai's beauty at its best.
1.Harbour of Fujairah
(170 km from Dubai) Unlike the busy city of Dubai, the emirate of Fujairah is a recluse of the sorts that makes your stay leisurely. The Fujairah Fort was brought to dust owing to the British attack. But, of late, the stone structure has been restored to its previous glory. The vicinity of the fort is also now a part of the acclaimed Heritage Village which displays the art and lifestyle of the farmers and inhabitants of the past. Sheikh Zayed Mosque in Fujairah speaks pompously about the grandeur of the place. It is lavish, posh, grand, and splendid haven for the worshipers. There are a series of other unseen wonders which a curious traveler would fondly explore.
2.Dibba, Fujairah
Located close to Fujairah is Dibba which is known mainly for its ancient roots. The place was discovered and inhabited by man long before the advancement of Islam in the area. Needless to mention that Dibba is not only a popular choice for its scenic extravaganza, but also for a past that interests historians and history buffs who tend to know places much beyond their beauty and deeper into their history.
3.Hajar Mountains
The next spot close to the Dubai city is the Hajar Mountain Range that stands tall and overlooks the massive desert sweep all round it. These mountains are majestic and are house to a geographical terrain that is quite unlikely in a desert. This is the haven for Nature lovers and adventure lovers alike. Trekking, hiking, mountaineering; all appeal to the masses. There is also a village near these mountains which is no less famous. The best way to divert yourself from packed schedules and tough deadlines is to traverse in search of tranquility. This can be achieved quite aptly if you decide to travel on vacations with friends of family member. The year 2016 is already on and that long planned travel plan is definitely pending. This year, seek your peace of mind from the mega city, Dubai. The city is sure to provide everyone with memories that will be imbibed in your minds forever. With connectivity to Dubai never an issue from any part of the world, reaching here will never be a concern.
4.Dhow Cruise
For those who love the very idea of boat rides, your search gets over when you are in Dubai. Here there are two main options for that ultimate boating experience. One is the dhow cruise near the creek, the other is 
dhow cruise marina
. However, the spots are different for each of them. Creek gives you old Dubai. Marina gives you a fascinating view of the new developments in new Dubai. So when you embark on Dhow cruise, you get to witness the best of both worlds. One thing is for sure, this cruise will leave loads of memories with you forever. Also
Dubai is also know for its New year ,Shopping Festival
around the world