Dubai, being one of the top tourist destinations, welcomes millions of travelers from every corner of the world each year. Though the city has hundreds of must see attractions for its visitors, no one really wants to leave this place without a day in unending golden sands. Yes, the desert safari in Dubai of course.
1.Why Overnight Desert Safari
Desert safari is one of the most loved adventures among tourists coming to Dubai. The most thrilling part of the safari is dune bashing but it's not only limited to it. Other highlights of the safari include sand skiing, quad biking, hot air ballooning, falcon safari, and camel riding. However, if you choose the desert safari in Dubai for an overnight stay, the list of activities is almost unending. To suit your vacation plan, you can either pick an early morning safari option or an evening safari. However, if you can spend a whole night in the desert to experience the best of Dubai desert and indulge in the typical Bedouin lifestyle, an overnight desert safari in Dubai is what you should choose! Have you ever dream of camping in the middle of the desert? Nothing can match the experience of a night under the stars, in the serenity of golden deserts. It introduces you to the perfect desert culture and lifestyle.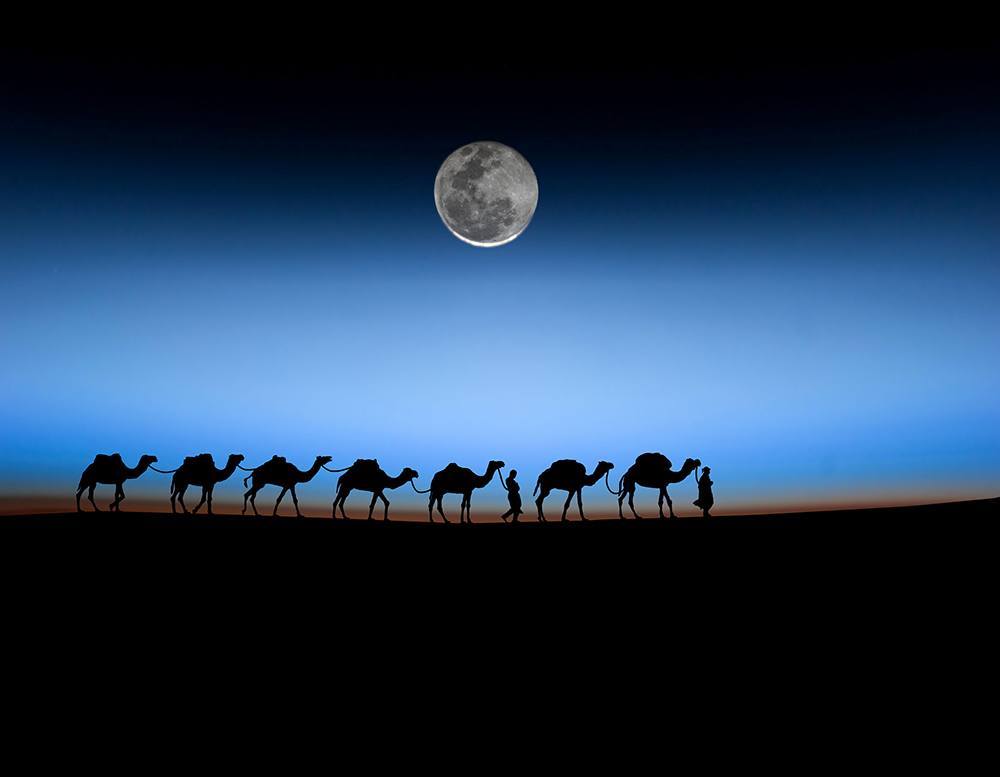 The overnight desert safari Dubai starts just like ordinary safari tours in the evening but instead of coming back to the bustling city after the tour, you'll stay at the desert campsite. There's a dramatic difference between the huddled city and calm deserts, and you'll realize it at the very moment you enter the campsite. Staying under dazzling stars gives you a breathtakingly peaceful feel and a completely laid-back experience that you can't even imagine during daily life hustles. As per your fancy, you can simply choose to stay under the stars or in one of the traditional Bedouin houses in the campsite. Enjoy sound sleep in excellent quality sleeping bags, pillows, and blankets only to wake up to a luscious Arabian breakfast the next morning. An overnight safari is nothing but the heritage tour to Dubai, as it was 50-60 years ago. Take a step back in time and cherish unforgettable times of your life. The best experience in desert is to listen to the sounds of night and sands. You can spend the best of your family time sitting beside a bonfire, chatting and clicking photographs together.
Also Read:Most Romantic Restaurant in Dubai 
2.What to Expect Once You Book an Overnight Safari Tour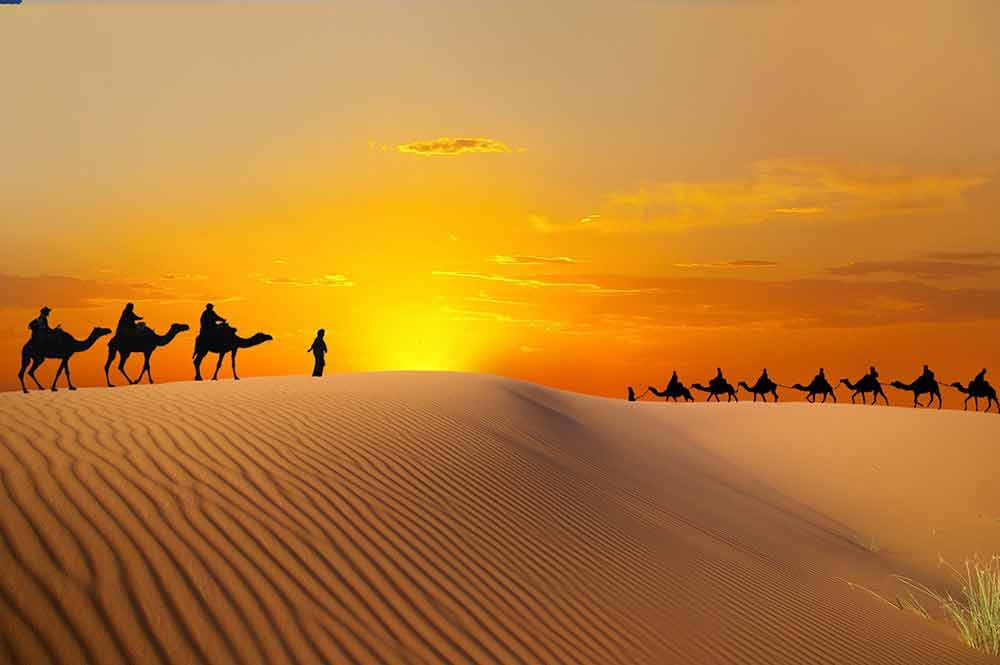 Sitting in the magnificent 4×4 land rover, bashing within sand dunes couldn't get more thrilling. A trained driver takes you around in the desert and offers an adventurous experience like never before. After that, you can go for a quad bike ride to try your individual adventurous instinct. Sand skiing is another exciting activity that tourists love to try their hand at. Even if you fall while skiing, super soft sands catch you instantly and it becomes even more interesting. Some travelers also choose the hot air balloon ride during the sunset. Yes, hot air ballooning can really be an extremely romantic activity in the deserts – just the two of you, watching the sun gradually drop under the horizon while falcons soar all around you! Camel riding, a truly Arabian trail through deserts that offers you the much needed peace, is probably the most favorite desert activity of tourists. A camel headed by a professional Bedouin slowly takes you to the campsite. The traditional Bedouin camp is lit with hundreds of traditional lamps giving off gentle soothing flames. Now let's see what all you'll get to watch, do, and experience during the entire overnight desert safari in Dubai.
Let's go one by one from the beginning.
• Pick-up from your residence or hotel in Dubai • Adventurous dune driving • Desert dune bashing • Quad biking (optional) • Hot air ballooning (optional) • Sand boarding (optional) • Wildlife safari drive through the Dubai Desert Conservation Reserve (optional) • Falcon demonstration/safari and photography (at extra cost) • Sunset photography • Shisha/ 'Hubbly Bubbly' facility for smoking/hookah (especially apple hookah) • Camel riding • Photography in traditional Arabic costumes • Unlimited water, tea, coffee, and soft drinks • Scrumptious Emirati veg/non-veg BBQ dinner buffet from five star quality caterers – Welcome drink, soup, appetizers, salad, main course, barbeque. • Artistic show by professional artists – belly dance, Tanoura show, Arabic Folklore, Gulf dance • Henna tattooing • Arabic dates tasting • Arabic bread making and Arabic coffee making demonstrations • Alcoholic beverages (at extra cost) • Separate Toilet facilities for men and women • Bonfire • Overnight tea and coffee arrangement • Next morning breakfast – Arabic coffee, Arabic bread (Rgaag), sweet noodles (Balaleet), and Arabic pancakes (Chbaab) • A question and answer session with a local Bedouin • Drop back to your residence or hotel in Dubai The best advantage of choosing an overnight tour is that you don't need to tolerate the heat during daytime. It sometimes becomes too inconvenient for travellers to continue the adventure tour in scorching heat. An overnight tour on the other hand is too convenient and lets you enjoy every moment of the safari to the core. You just need to leave yourself to a skilled, professional driver and ride astonishing sand dunes in the desert. Moreover, an overnight tour permits you to try any activities that you wish to, without any time constraint. You can also buy a few souvenirs at the campsite including personalised sand bottles with your names. You can also get your photographs clicked by professional photographers at the campsite.
Overnight desert safaris
are indeed a lot of fun and it's totally worth dedicating a whole evening and night in Dubai. Are you ready to extend the best of your Middle East heritage experience with a fabulous desert safari? Get in touch with us now for the best desert safari of your life!