Dubai is the epitome of contemporary and luxury living. The emirate certainly conjures up images of world's pioneering landmarks, attractions, and standard of living. That means you get to experience the biggest, largest and most expensive things to do on the planet at Dubai.  So, the question that looms in every Dubai visitor's mind is whether the city is expensive? Would planning a Dubai holiday burn a hole in the pocket. While Dubai offers the finest of services for its luxury clients, in its quest to be an all-round destination, it offers lots of options for budget conscious travelers as well. Here are some doubts that clear the debate on whether Dubai is an affordable destination for budget-conscious visitors.
1.Is Dubai expensive for tourists?
Well, this totally depends on the choices you make regarding your Dubai holiday. Dubai has some of the world's expensive hotels and the finest of travel facilities. If you are planning a luxury holiday, then Dubai offers the most impeccable ways to experience the luxr life. Right from the royal stay at the world's only seven-star hotel – Burj Al Arab Jumeirah to touring the city in an expensive luxury car or on a helicopter ride, you can fulfill your most lavish travel dreams in Dubai. You can have the most outlandish ways to splurge like getting the most expensive spa treatment of 24-carat gold facial or relish the most expensive meal in UAE at Imperium, Jumeirah Zabeel Saray which costs about Dhs 2500 per head. Hence if you plan to stay at the classiest, luxury hotels and include private transport services and other facilities, then yes Dubai will be exorbitantly expensive.  But if you have an idea of how much it costs to visit Dubai on a budget, with a little bit of research, you can explore Dubai with facilities that can give you a better deal with your budget. Some of the factors to consider for a budget Dubai holiday are as follows:
 1.Flight Tickets :
Airline tickets are usually the high-priced factor of a travel trip on which you do not have any control over. One thing you can do to get cheaper rates is to book your tickets months in advance. Also, watch out for special promotion seasons when prices are slashed during certain months of the year.
2.Accommodations :
Dubai offers high-end hotels and resort with the suavest facilities, but it also has a collection of hotels and resorts that offer world-class services at reasonable prices.  A budget hotel in Dubai would cost around 300 to 400 Dhs and mid-range hotels cost starts from 400 Dhs.
3.Transportation :
Dubai has a fantastic range of modes of transport. Of course, you can hire a car or arrange for private luxury cars but these would cost you more.  You can even try pay-as-you-go car rentals like UDrive or ekar. But the most economical way to get around Dubai is by metro and bus services. Dubai Metro provides world-class service and connects most important points of interests such as Dubai Mall, DIFC and Dubai Marina to name a few.  Dubai's bus transport network is extensive, frequent and another wallet-friendly way to get around Dubai. A Nol Card which covers expenses for bus, metro, tram and taxi fares is ideally the best way to travel to Dubai at a nominal cost. A Nol Red Ticket gives you 90-day validity and costs as little as 3 Dhs per person.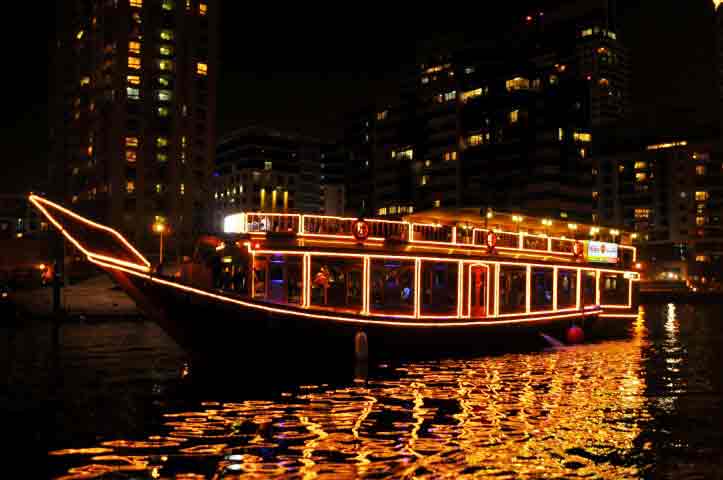 4.Sightseeings :
Well, Dubai is a city dominated by iconic architectural wonders and landmarks. The city's skyline is one of the prominent features to view and one way to witness it at very little expenses is thru an abra ride that costs around 1 Dhs. It takes you from one shore of Dubai Creek to another offering you a beautiful vista of Dubai's skyline. Burj Khalifa and Dubai Fountain are two attractions not to be missed on a Dubai tour. Burj Khalifa ticket costs around 135 Dhs, but if you do not feel like spending that much then even a stroll around this arena at evening offers you a splendid experience of the illuminated Burj Khalifa as a backdrop of the dazzling dancing waters of Dubai Fountain. Al Bashtakiya, Souks of Dubai, Dubai Desert Safari, JBR The Walk,  and the beaches are other frugal ways to explore Dubai. Opt for a Dubai tour operator who can offer you a
combo tour packages of desert safari and dhow cruise
at the best deals.
Also Read:Romantic ideas for holidays in Dubai
2.Is Dubai expensive for food and drink?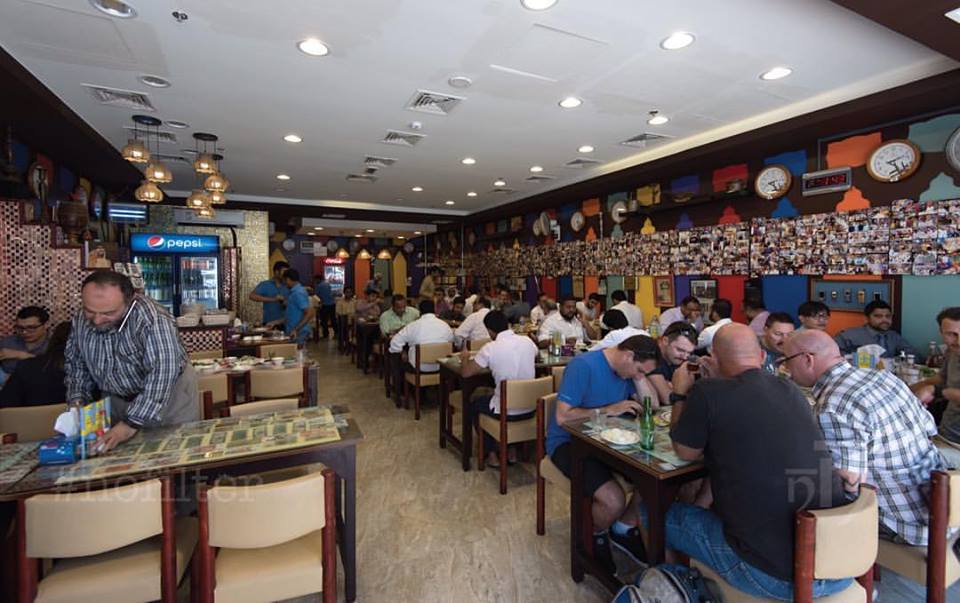 Again, it totally depends on your idea of food experience. If you want an opulent rooftop experience with delectable gourmet in classy settings in Dubai, then it would cost a lot. A three-course fine-dining meal at a chic restaurant would cost from 400 Dhs and drinks in a high-end bar would start from 100 Dhs. Nonetheless, there are places where you can have a good time in good company with great food at reasonable prices. Check out Zaroob, Tom & Serg, Calicut Paragon, Ravi Restaurant, Al Ustad Special Kebab which are some of the best foodie spots in Dubai offering a lip-smacking palette of cuisines worth your money.
3.Is Dubai expensive for shopping?
Dubai is a shopper's paradise. With more than 50 shopping malls, numerous souks and street shops, Dubai offers a myriad of options to shop till you drop. However, shopping malls in Dubai usually cater to high-end merchandises and branded goods which obviously are priced exorbitantly. But if you head to the souks of Dubai, Karama Market, Global Village, and Dubai Outlet Mall, you get to shop an amazing assortment of merchandises and souvenirs at value for money rates. Also if you know how to bargain, you can get a good deal at much cheaper rates at these places. If you are exclusively looking for a shopping experience in Dubai, then plan your holiday during the Dubai Shopping Festival to take advantage of massive discounts and price slashes in almost all shopping areas of Dubai.
4.Free things to do in Dubai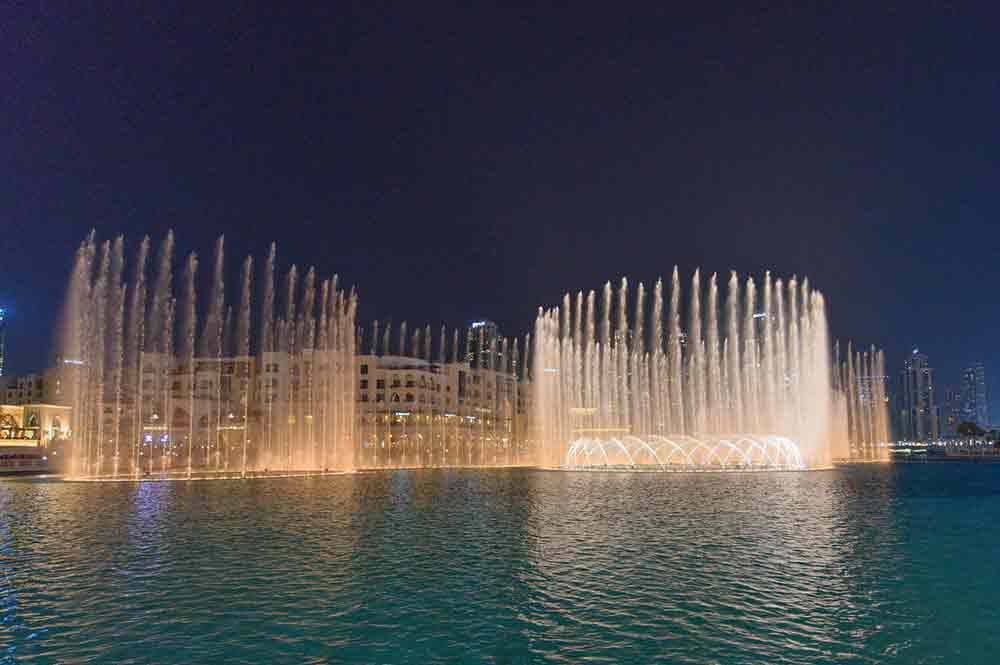 If you are quite budget conscious on your Dubai trip, the emirate has plenty of ways to show its charms that costs next to nothing. The sights of Burj Khalifa's illuminated magnificence and extravagant performance of Dubai Fountain can be enjoyed while sauntering around the Sheikh Mohammed bin Rashid Boulevard. Enjoy a stroll at The Jumeirah Beach Corniche and The Walk at Jumeirah Beach Residence where you can view some of the swankiest cars on the planet. Dubai Mall has plenty of sights to view that includes the main tank of Dubai Aquarium and Underwater Zoo, Dubai Dino and the flying men waterfall installation. Catching a movie under the stars at Pyramid Rooftop Gardens at Wafi Mall, nature sightseeing at Dubai Garden Centre, watching turtles at public enclosures of Mina A'Salam and an excursion to Ras Al Khor are some other exciting things you can do in Dubai free of cost.
5.What is the cheapest month to travel to Dubai?
November to March is usually the best time to visit Dubai as the weather is pleasantly cooler and temperatures dip. This, however, means that it is peak tourist season in Dubai and prices skyrocket during peak seasons. For budget travelling, it would be best to travel during offseason, around September and October when it is not sweltering hot and temperatures are bearable. The months of April till August are steeply cheaper seasons but the weather is scorching hot and unsuitable for travellers.